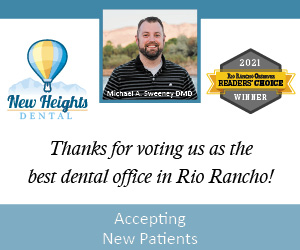 Dr. Sweeney became interested in dentistry at an early age after receiving extensive orthodontic treatment. While serving as a missionary as a young adult he decided he wanted to pursue a profession that helped other people. Dr. Sweeney is passionate about dentistry and is dedicated to helping others achieve and maintain beautiful smiles.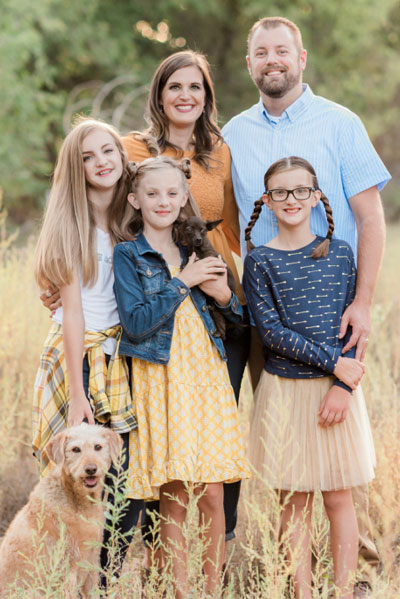 Dr. Sweeney completed his Bachelor of Science degree at Brigham Young University and his Doctorate of Dental Medicine at Case Western Reserve University in Cleveland, OH. Upon graduation, Dr. Sweeney worked for the Indian Health Service at the Cherokee Nation in Oklahoma, serving as a chief dentist for 5 of those years. In 2015 he relocated to Rio Rancho where he began his career in private practice.
Dr. Sweeney spends many hours each year attending continuing education courses. These courses allow him to stay at the forefront of dental advances in technique and materials. By doing so he can offer his patients the best treatment options available and the most comfortable care. Dr. Sweeney also enjoys going on dental humanitarian trips having gone to both the Dominican Republic and the Galapagos Islands.
Dr. Sweeney and his wife Chrissy have 3 beautiful girls. In addition, they have 2 energetic dogs, a Labradoodle and a Chihuahua. He enjoys spending time with his family going on camping trips, hikes and going to the movies. Dr. Sweeney also enjoys mountain and road biking as well as golfing. Being fairly new to New Mexico he looks forward to exploring all the attractions this great state has to offer.